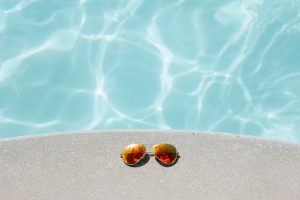 When looking to have a new swimming pool installed in your backyard, there are a variety of materials you can choose from. Though many prefer the ease of fiberglass pools, concrete is another fantastic option. Not only is it extremely durable, but it is great for all climates. Below are just a few reasons why we recommend concrete pools in Missouri.
Durability
Concrete swimming pools are extremely durable and will last longer than any other material. If you're worried about your in-ground pool surviving harsh weather conditions, especially if you live where cold winters are common, concrete is perfect. Concrete pools are also easier to maintain and provide more value to your home or property than other materials.
Great for All Weather
Concrete can withstand extreme cold and heat without warping or becoming damaged over time. Many people choose this option if they live in climates that have harsher winters or extreme summers. Concrete can also be a cheaper option than other materials, especially in the southern states where it's easier to make.
Completely Customizable
Installing a concrete pool provides you with limitless customization. Since the concrete is poured on-site, you can choose whichever shape and depth fit your backyard the best to add your flair to the swimming area. You can also choose tiling that will match the patio and swim deck surfaces for a completely cohesive look to your pool.