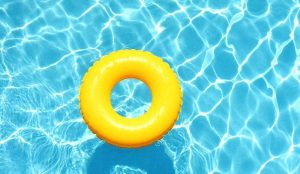 While winter's clutch remains firm, it may be a little outlandish to start thinking about utilizing a pool opening service in St. Charles County, MO. However, if you want to start enjoying your pool as quickly as possible, then it is important to think about the steps you can take now to get ready for the pool season. This post will talk about what you can do now to make sure your pool is ready once the warmer temperatures settle in.
Mentioning warmer temperatures off the bat is intentional. It will be the key factor to think about when weighing your options for the pool opening. We recommend getting your pool ready when the outside temperatures remain a consistent 70 degrees Fahrenheit. This is the temperature range where algae begin to grow.
At the same time, the weather can be fickle. While one day may feel significantly warmer, that doesn't mean those temperatures are there to stay. Monitor the forecast carefully, note the location of warm and cold fronts, and plan accordingly. When the temperature remains consistently warm, then you should start thinking about a pool opening service.
Also, monitor when the flowers begin blooming around your area. Neighborhoods and areas with flowering trees and plants can begin dispersing pollen early in the year. When you see pollen on in your area, you may want to resume your regular pump and filtration checks to keep your pool water clean.
Monitoring the weather is part of effective pool maintenance. By knowing the signs and taking appropriate measures, you will get ready to enjoy your pool before realizing it.